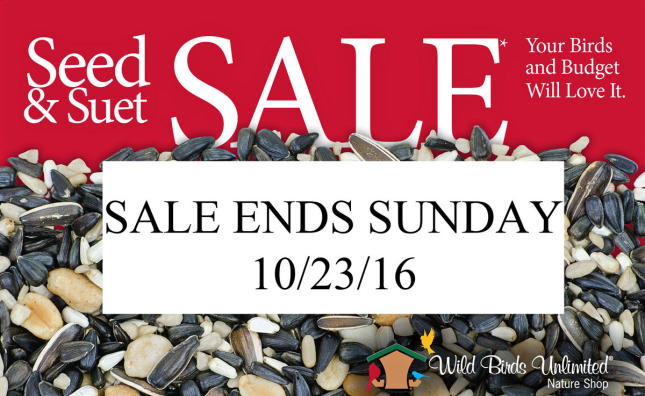 We have a variety of the best seed blends and suet in town! Our seed blends:
are chosen by your local expert
are formulated to care for your birds.
contain no cereal fillers – just seeds your birds love.
Our suet and no-melt suet dough contain high-quality ingredients and make every trip to the feeder count.
SAVE 12% NOW on ALL 20 lb. Bags of Bird Seed
Save 15% on ALL Suet Cakes, Tubs, Seed Cakes,
Stackables & Seed Cylinders!
(Now thru 10/23/16)*
*Valid only at the participating store(s) listed. Not valid with other discounts or previous purchases. Offer expires 10/2316.